Locally Grown, Greenhouse Fresh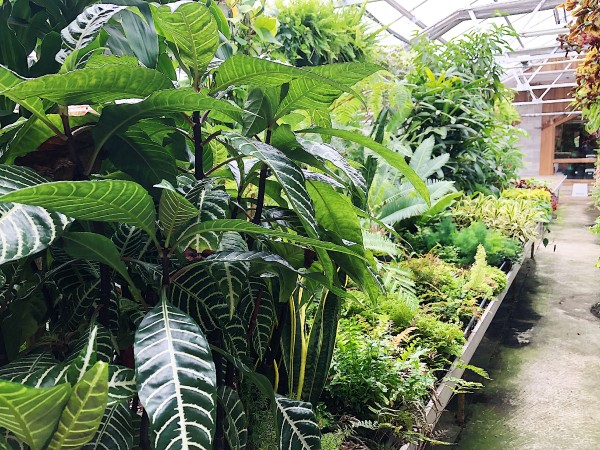 Forth Floral is Rhinelander's oldest and most extensive year-round greenhouse.  We have been growing since 1900. Over the years the greenhouses have expanded; We now grow a variety of bedding plants, both perennials and annuals, fruits and vegetable plants, blooming plants, and green plants as well as fresh-cut flowers for our floral design department.  We are open year-round for visitors to enjoy our phenomenal selection of Orchids, Cacti & Succulents, Citrus Trees,  Air Plants, Herbs, Tropical Plants, and other Foliage Plants.
     Our greenhouses are modern, computerized, and energy-efficient. Henning Hempel, trained in Germany as a Gartnermeister, or "Master Grower", grows all of the Bedding Plants, Perennials, and Hanging Baskets. Our blooming plants are also grown here, including, Poinsettias, Easter Lilies, Azaleas, Kalanchoes, Cyclamen, Hydrangeas, and all the Spring Bulbs.
       Many of our fresh-cut flowers are picked daily. These include Gerbera Daisies, Lilies, Dahlias, Tulips, Daffodils, Freesias, Anemones, Ranunculus, Dahlias, and Sunflowers in season. We're proud to carry on this locally-grown, greenhouse-fresh tradition!